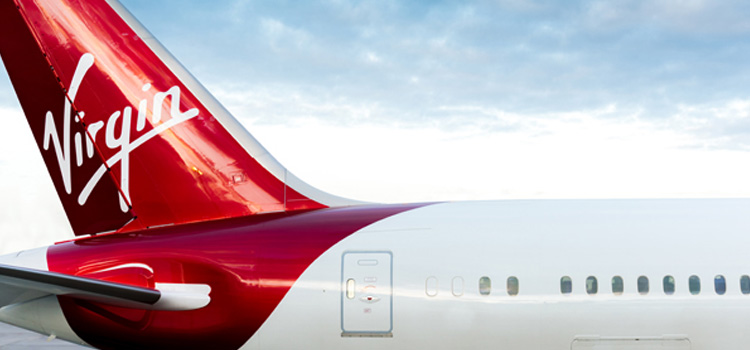 Flying Club Status Match Offer From Virgin Atlantic!
Start 2021 with a very exciting offer on Flying Club with our airline partner Virgin Atlantic.
Virgin Atlantic frequent flyers can take advantage of superb benefits if they book or have already booked a flight before 28th February 2021. This includes upgraded Flying Club status matches for current British Airways Executive Club Bronze – Gold members on Virgin Atlantic bookings.
British Airways Executive Club Bronze members will earn a Flying Club Silver status with all Premium and Upper Class bookings, while British Airways Executive Club Silver members will earn a Flying Club Silver Status on flights booked in any cabin.
British Airways Executive Club Gold members will receive a Flying Club Gold status with tickets booked in any cabin, which is an enhancement from Virgin Atlantic's current status match programme, where members would have to purchase tickets in Premium or Upper Class.
This means more upgrades, plus access to premium lounges and other travel perks at the airport and on-board. It's a win-win situation! To receive the benefits of this status match offer, you'll need to provide your booking reference for your upcoming flights and proof of your current British Airways status. The offer is valid for all new bookings, as well as bookings made before the sale period began, up until 28th February.
If you haven't already got a Flying Club membership we would definitely recommend you to sign up, especially if you're a frequent flyer. You could look forward to a number of advantages across all tiers; Silver and Gold status offers plenty of luxury services including a Premium/Upper Class check in, anytime seat assignment, and priority boarding, and Gold Card members can enjoy all of this plus access to Virgin Atlantic and Delta lounges across the globe, no matter what cabin they travel in.
Fly Economy with Virgin Atlantic and look forward to more than 300 hours of in-flight entertainment, plus tasty three course meals, complimentary drinks, and snacks. For more space, opt for the airline's Premium cabin which features stylish leather seats with an increased seat width, plus enhanced on-board amenities, and for utmost luxury you could travel in the indulgent Upper Class cabin offering flat-bed seating, direct aisle access, pre-flight bubbly, and lots more luxury added extras.
Contact our Premier team who can assist with your booking and get you the matching status offer! Call us on 0208 819 9852.