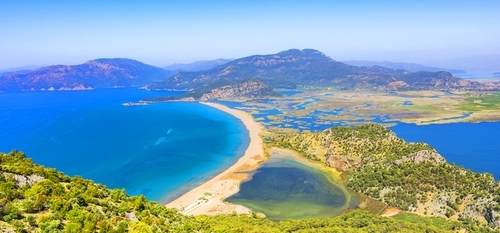 Best Beaches in Turkey
For many years now, package holidays to Turkey have been popular with sun-seeking Brits, and it's not hard to see why.
Best Beaches in Turkey
For many years now, package holidays to Turkey have been popular with sun-seeking Brits, and it's not hard to see why. Not only is the country home to jaw-dropping architecture, mouth-watering cuisine, and stunning scenery, but it's also home to some of the world's most beautiful beaches. You'll want to spend your days lounging on the white sand, topping up on your golden tan, and taking some refreshing dips in the clear blue sea. But before you book your next trip, let's take a closer look at the best beaches in Turkey below.
Lara Beach - Antalya
Just 10 miles east of the bustling city of Antalya lies Lara Beach, which offers something for the whole family.

It's an 8km strip of soft, golden sand which is perfect for sun-seekers to kick back with a lounger, a parasol, and a good book whilst they catch some rays. Then, when you feel like getting up and stretching your legs, you can wander down to the glistening blue sea and jump right in, enjoying the cool waves rushing across your skin.

However, Lara is more than your standard beach. It's home to a waterpark that'll keep the more adventurous souls of your group occupied, as well as spas for those who like to relax while on holiday.

Lara Beach has a rather lively atmosphere - there's always something going on. For example, it plays host to the annual Techno Mix Festival, which is a great way for tourists to get an insight into what Turkish culture is all about. There's also a party going on most nights once the sun goes down.

The only question left to ask is 'where will I stay?'. At Brightsun Travel, we've got you covered and offer all inclusive holidays in Antalya, at some great hotels.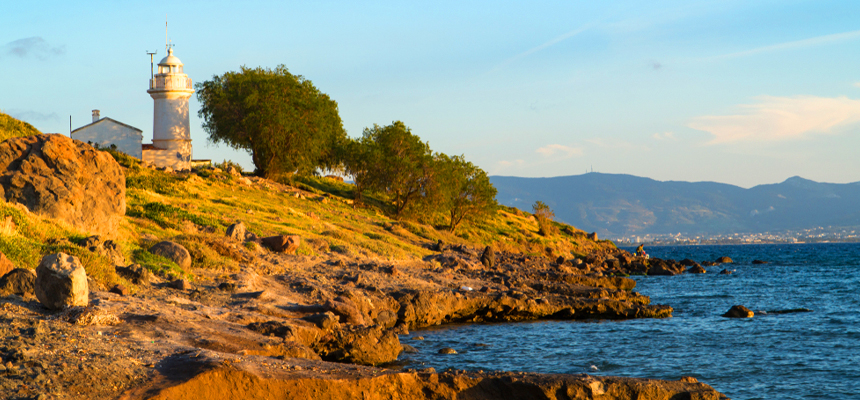 Fener Beach - Bodrum
For some, lying on a beach towel with a book gets a little boring - they want a bit more excitement on their holiday! This is where Fener Beach comes in. It's a haven for watersports fans thanks to the wind system that runs between Fener Beach and the island of Kos. Whether you're new to watersports or an experienced wind surfer and kite runner, there's something to satisfy your adventurous curiosities here.

However, we suggest that the less experienced among you limit your watersport activities to the early mornings as throughout the day, the waves start to increase in size, which can become dangerous if you don't know what you're doing. As such, you may be wondering what to do with your afternoons at Fener Beach. We suggest that you take some time to explore the Fener Beach Lighthouse. When the sun starts to set behind it and the clear skies turn orange, the whitewashed lighthouse becomes a sight to behold.

It might surprise you, but Fener Beach is an open waterfront. This means that it has quite a natural appearance as it's flanked around the edges by shrubs of greenery that provide some much-needed shade when the sun gets too hot.

At the end of a long day spent in the sun enjoying a whole host of different activities, you'll be more than ready for a nap. Explore our holiday packages in Bodrum and find the perfect accommodation for relaxing after a day at the beach.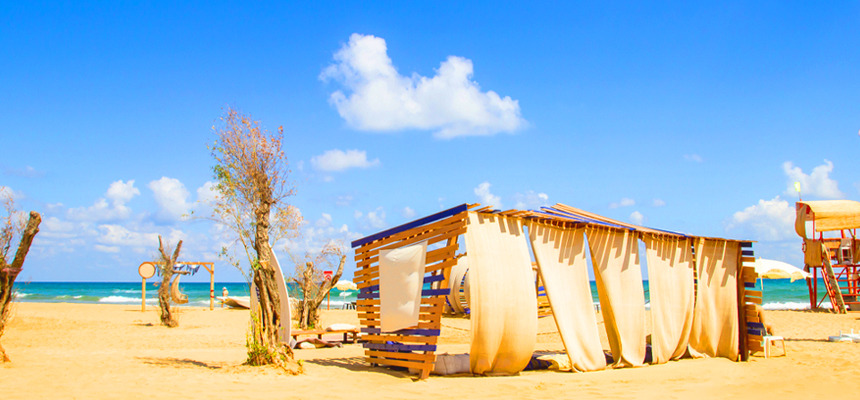 Burc Beach - Kilyos, Istanbul
Burc Beach is located in the Kilyos area of Sariyer, which is in Istanbul. It's watersports-friendly, so you can get out your kite and surf across its vast yellow sandy strip. If water and beach sports aren't your thing, you can still dip your toes into the Black Sea under the safe and watchful eye of a trained lifeguard.

It's a little bit unconventional in that Burc Beach has a lot of aspects that liken it to a resort. You could spend the whole day here, dropping into the busy beach club to pick up a sunlounger for a day of relaxation. If you feel like trying something a little more unique, you could head up to the terrace and find a hammock or beanbag to lounge on. You can even take a midday break from the blinding sun by trying out one of the many cafes and restaurants that are situated here. With a plate full of local cuisine and a seat on the terrace area, you can enjoy looking out over the natural wonder that is Burc Beach.

If you decide to holiday here in the summer months, you'll witness Burc Beach's transformation into an entertainment space, and can kick back on the shores whilst humming along to the live acts that often perform here.

Burc Beach is somewhere that you're going to want to visit more than once, so it's worth having a look at our top package holidays to Istanbul.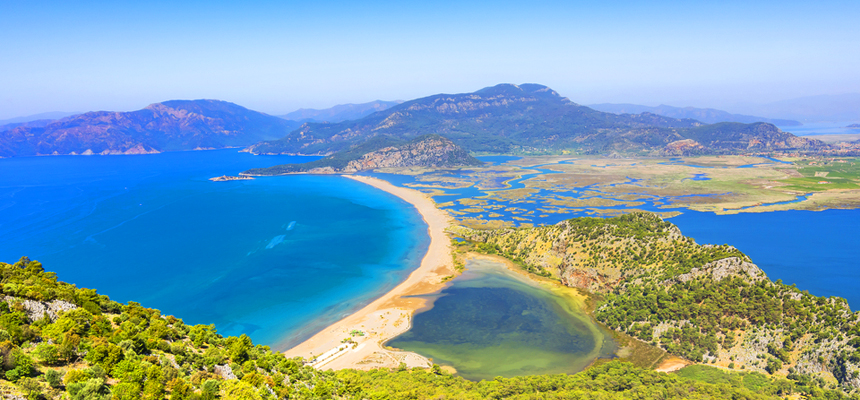 Dalyan Turtle Beach - Marmaris
Dalyan Turtle Beach is about 85km away from Marmaris and is known for its natural wonders. So if you like exploring unique beaches and have an interest in preserving wildlife, you won't be disappointed.
?
Not only will you find a 6km strip of glistening soft white sand, but you may also get to see some turtles! However, bear in mind that the beach closes between 20:00 and 8:00 each day so that the turtles can be safely monitored. Regardless, it's the perfect place to swim, take a mud bath, and explore the Temple Tombs.

Looking for somewhere to stay in the Marmaris and Icmeler region during your Turkey beach holiday? Why not have a look at our cheap holidays to Marmaris and Icmeler.

For more information on the best beaches in Turkey, contact Brightsun Travel today.
Holidays to Marmaris and Icmeler