Win A Luxurious 4 Night 5 Star Holiday
For 2 To Ras Al Khaimah
We are very excited to announce our latest competition in partnership with British Airways and Cove Rotana Resort, allowing you the chance to win a 5* break to Ras Al Khaimah in the UAE, one of the most sought-after Middle East destinations, for yourself and a chosen companion.
In Ras Al Khaimah, you can look forward to off-the-beaten-path adventures, an authentic Arabian experience and
awe-inspiring natural landscapes featuring pristine beaches, lush mangroves to terracotta dunes and the majestic Hajar mountains including the UAE's highest mountain peak – Jebel Jais.
This awesome prize includes return flights to Dubai with British Airways, and a 4-night stay at the Cove Rotana Resort – an opulent beachfront property overlooking the Arabian Gulf and within easy distance from the city centre and top attractions.
Travel for this prize will be valid up until 31st December 2022, though we advise booking at least 2 months in advance to ensure there is plenty of hotel and flight availability for your chosen dates. Please also note that blackout dates including school holidays and New Year's Eve will apply.
To enter this incredible competition, become inspired to visit Ras Al Khaimah below, have a browse on the Emirate's different holiday activities and click on the option that you think would be your favourite Ras Al Khaimah adventure.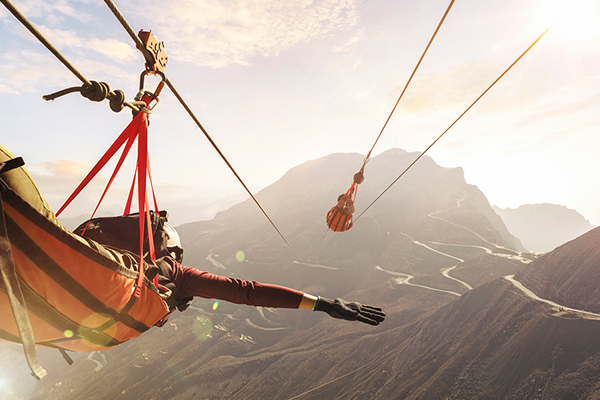 World's Longest Zipline
Jebel Jais: Soar across rugged mountain peaks & deep ravines during this 3-minute adventure.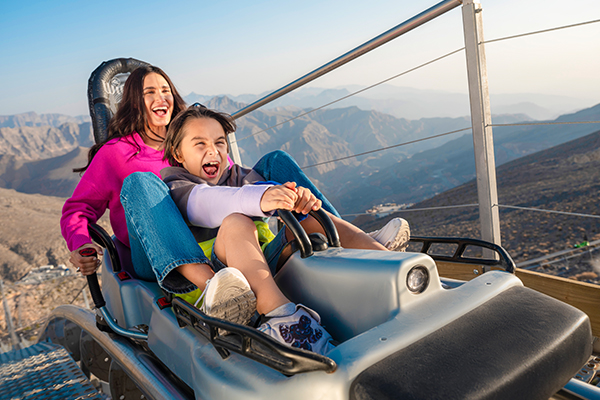 Jais Sledder
Hurtle down the Hajar Mountain on a low-slung track covering 1840m of hairpin curves and undulating waves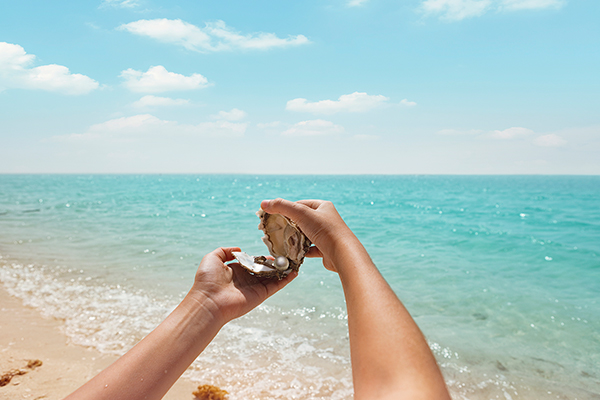 Pearl Diving
Get to know about Pearl fishing history aboard a traditional boat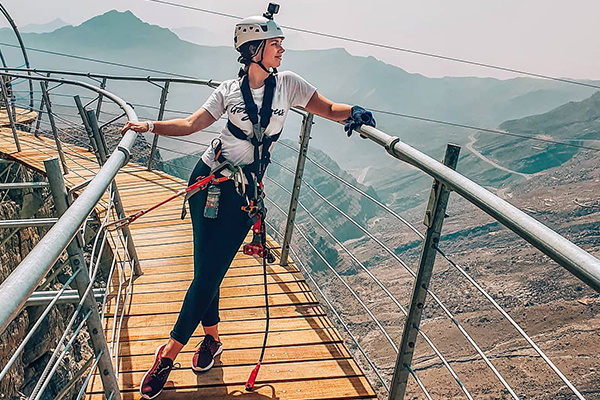 Jais Sky Tour
Takes you through 6 ziplines ranging from 337m to over 1km at 60kmph speed.
To enter our competition, please read about the different holiday
activities and select your TWO favourite adventures from the drop-down list below.
This prize of 4 nights Ras Al Khaimah holiday is valid for travel between 1 July and 31 December 2022 (subject to availability).
The peak season/school holiday travel dates are excluded or subject to availability.
This competition closes at midnight on 10 June 22.
See full competition terms & conditions here here